Fever Dreams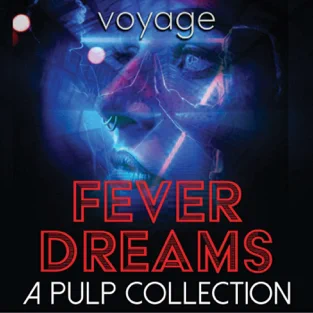 An anthology of pulp fiction stories - horror, crime, sci-fi, thriller - unified by a pulp theme, these stand-alone stories are edgy, dark, twisted, and strange. Each episode features a fully-scripted audio drama story, with original music, stellar actors, and nerve-jangling sound design. New episodes releasing biweekly. From Voyage Media in association with 7 Lamb Productions. Maholo with a Bullet is an adaptation of Ed Duncan's Pigeon-blood Red Thrillogy.
Maholo with a Bullet
Based on The Pigeon-blood Red Thrillogy
Starring Breaking Bad's Dean Norris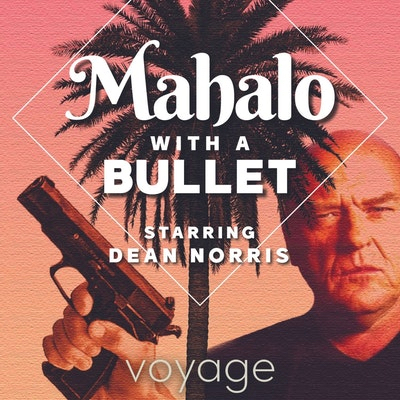 In 2018, the FBI ran a sprawling surveillance operation into suspected contract killer Richard "Rico" Sanders and his employer Frank Litvak's extensive criminal operation. When Rico was dispatched to Hawaii to kill a fence who had stolen an invaluable piece of jewelry from Litvak, everything that could go wrong, did. These are the FBI surveillance tapes.
---
Episode 1
FBI Special Agent Eric Roman reveals the first series of recordings in the investigation of hitman Rico Sanders, and his criminal activities, as Rico pursues an invaluable stolen necklace and the man who stole it to Hawaii, with lethal intent.
Episode 2
FBI Special Agent Eric Roman reveals the second recording of the criminal actions of hitman Rico Sanders and his associates. A love triangle complicates Rico's attempts to retrieve the priceless necklace, and Hawaii causes the murderous Rico to have an unexpected change of heart.
Episode 3
FBI Special Agent Eric Roman reveals the third series of recordings of the Rico Sanders investigation. Rico is forced to choose between his newfound perspective on life and his old ways, when he comes into conflict with his employer, Frank Litvak, after Paul Elliott unwittingly saves Rico's life.
Episode 4
Agent Roman reveals a surprise fourth recording, pertaining to former hitman Rico Sanders and attorney Paul Elliott. Rico has remained in Chicago and is suspected of involvement in the disappearance of several Litvak associates, endangering Rico's immunity deal with the FBI. Paul is acting as defense attorney in a prominent trial where jury tampering is a problem... a problem Rico may have fixed.
Bonus: Interview with Dean Norris - Behind The Scenes
Dean Norris (Breaking Bad) and Voyage's CEO Nat Mundel talk about what drew Dean to the role of Rico, his thoughts on the medium of podcasting, and more in this behind-the-scenes conversation about Mahalo With A Bullet.
Reviews
"This story continues the series with nail-biting action without let up. If you like fast paced thrillers, read Duncan's books. They leave me breathless." ~ Mary Deal, author.
---
"The series grabbed me and soundly sucked me in! ...Rico is definitely an anti-hero, who even against my better judgement, morals, and ethics, I have in a strange way, come to connect with, like and admire." ~ Yvonne, Fiction Books.