Rave Reviews for the Pigeon-Blood Red Series
Pigeon-Blood Red
"It is an absolutely thrilling book....What a ride.... utterly unputdownable..." ~ Raven Avery
---
"Readers in search of a tight, well-written...crime/action/adventure will find...an engrossing story that will keep them involved to the end. And like me, they will find themselves eagerly awaiting the next installment." ~ Mike Siedschlag's Reviews
---
"What a treat...Tightly plotted and cleverly told... It has a gritty noir feel... The prose is crisp and clean and laced with sharp wit." - Isobel Blackthorn
---
"...suspense from start to finish... a fast-paced read... Entertaining, Gritty and Nailbiting." ~ The Bibliovert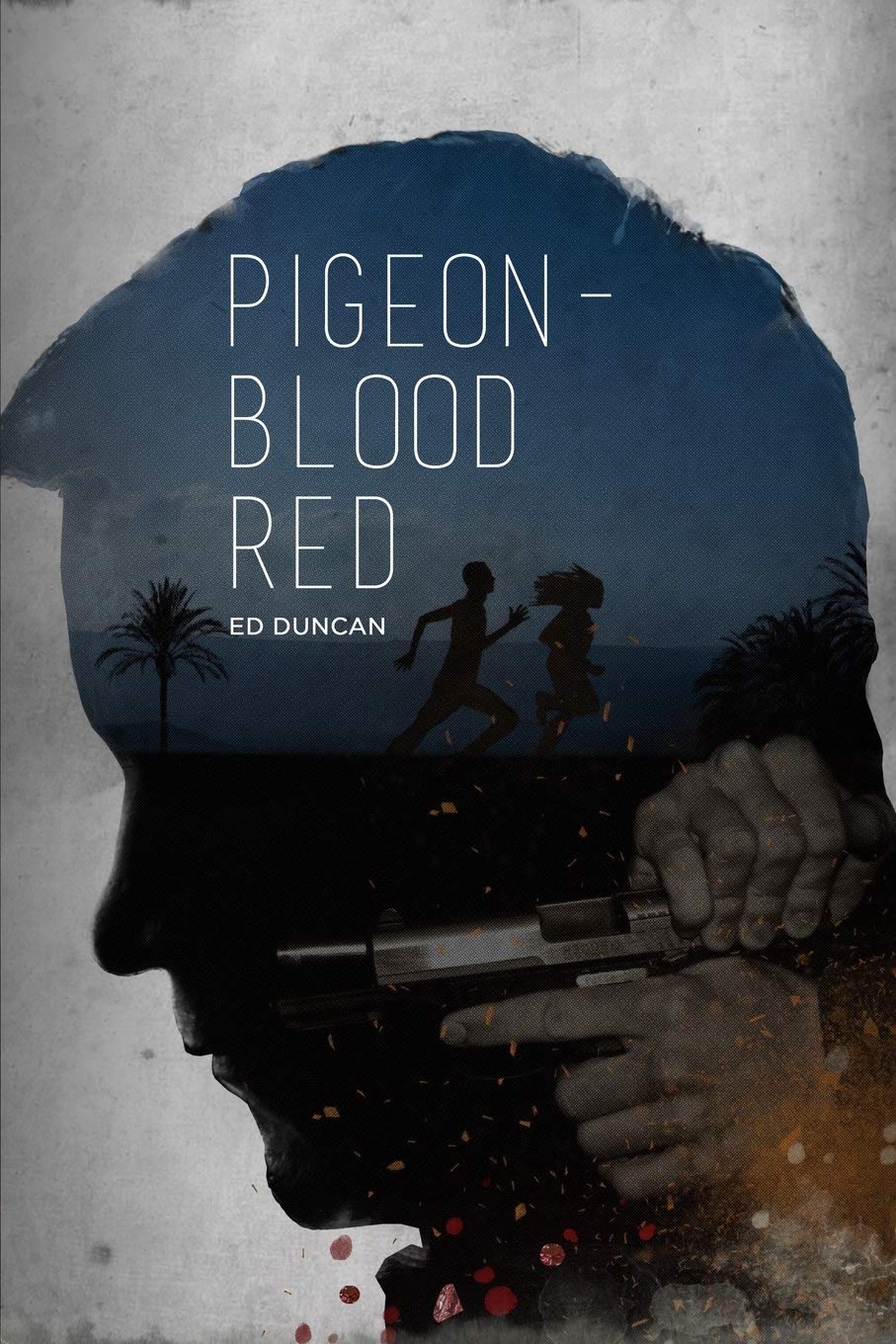 Goodreads Reviews
The Last Straw
"If you're looking for an action-packed thrilling mystery, then I would highly recommend The Last Straw. The story will have you sitting on the edge of your seat, and reaching for the tissues at times. This novel is a thriller with a heart." ~ ElishasBookReview.com
---
"...It rips along like a .45 bullet rushing past your head....a crime novel in a style you don't ... see too often... a juggernaut of a story that just won't quit." ~ Monkey's Book Review
---
"An entertaining read...that takes the reader behind the scenes, a look into the murky world of criminality." ~ International Writers Inspiring Change (iWIC)
---
"I love your crisp, classic writing. The dialogue is brilliant." ~ Caleb and Linda Pirtle
---
"Intriguing gangster thriller with strong developed characters." ~ Books Teacup and Reviews
---
"A fast-paced read with complex and morally ambiguous characters that leaves you on the edge of your seat! Check it out, friends!" ~ AllieReads.com
---
"A fun, fast pop through an imaginary world of tough guys, lamenting ladies, and a world-weary anti-hero." ~ Caleb and Linda Pirtle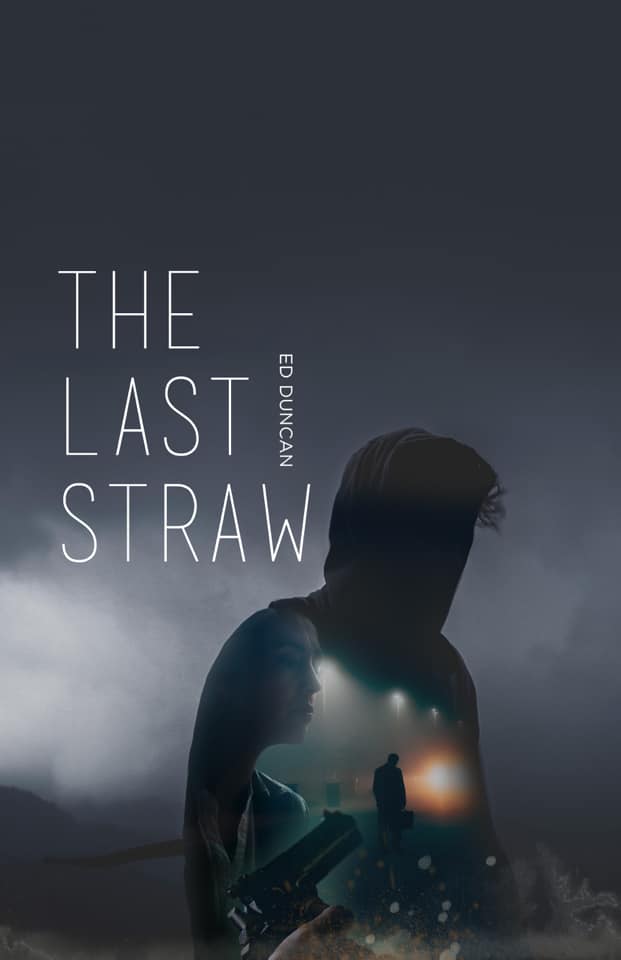 Goodreads Reviews
Rico Stays
"This story continues the series with nail-biting action without let up. If you like fast paced thrillers, read Duncan's books. They leave me breathless." ~ Mary Deal, author.
---
"[T]he series grabbed me and soundly sucked me in! ...Rico is definitely an anti-hero, who even against my better judgement, morals, and ethics, I have in a strange way, come to connect with, like and admire." ~ Yvonne, Fiction Books.
---
"Verdict: Definitely Worth It... [T]his is a great addition to the series." ~ Hardcover Life.
---
"...Rico Stays was really good! ...I loved every minute of it." ~ Rajiv's Reviews.
---
"Just like the other two, this was quite the nail-biter! Phew, what a wonderful ending to the trilogy! ...The action and suspense is so well done that I found myself holding my breath more than a few times while reading this one." ~ Erica Robyn Reads.
---
"Rico Stays is the third book in an African American mystery series featuring a white anti-hero in a prominent role, but requires no prior familiarity with the other books in the Pigeon-Blood Red collection in order to prove engrossing to newcomers to Richard "Rico" Sanders, who is charged with protecting his girlfriend against mob forces.
In this segment of his ongoing story, Rico is injured and hospitalized when he steps in to confront a bully, but now needs to recover out of hospital, in a safe place. His good deed of the past, in rescuing lawyer Paul Elliott, has resulted in the offer of an isolated cabin where Rico can recover.
Or, can he? Paul's savvy girlfriend knows that his enemies will find out where Rico is holing up - and that when they do, all hell will break lose.
Rico is a killer with a conscience: "He was a killer, but not your run-of-the mill killer. He was exceptional at what he did, but he was not only that. He was also a killer with a conscience. He didn't kill kids, he killed women only as a last resort, and he only killed people who "had it coming." Or at least that was what he told himself, because sometimes it was a close call. But at least he tried. And that made him unique, as nobody else in his business gave a hit a second thought."
His ability to engage the bullies and dangerous forces of the world comes with a price tag that has both served him well and challenged him in his role as an independent contractor who is an 'eliminator' in an uncertain form of justice.
His determination to confront not just one bully but the mob that stands behind him changes Rico's life, sending him on a series of confrontations that tests some of the basic tenets of his belief system and his job: "As far as I'm concerned, this is over," Rico said. "You had your chance back there and you didn't take it. I won't give you another one. I don't kill kids. But if it's me or you, it damn sure won't be me. Understand?" The kid nodded, eyes wide. "I wanna hear you say it," Rico said. "Are we done?" "Yeah, we're done." Rico hoped so."
From testing the underlying ethics of a professional killer to placing him in the role of being a hero against forces of evil in the world, Ed Duncan crafts a mystery thriller that is especially strong because its protagonist is forced to continually reexamine his motivations, life, and skills in the face of new obstacles and life-threatening confrontations.
It's surprising to note that a main character who is a seasoned killer can hold such attractions and insights not only about those he confronts, but into his own inherent values systems. Most books about killing machines portray only their skill sets and experiences, not their moral and ethical challenges.
As the story unfolds with high drama and good psychological and social inspection, readers are treated to a high-octane series of encounters designed to keep them both thinking and wondering about the outcome. This combination results in a powerful story that holds the benefit of being both a series addition and a solid stand-alone organized crime thriller. Its underlying social and psychological inspection and strengths creates scenarios that newcomers to Rico's world will relish as much as prior fans of this of this unusual anti-hero." ~ Diane C. Donovan, Senior Reviewer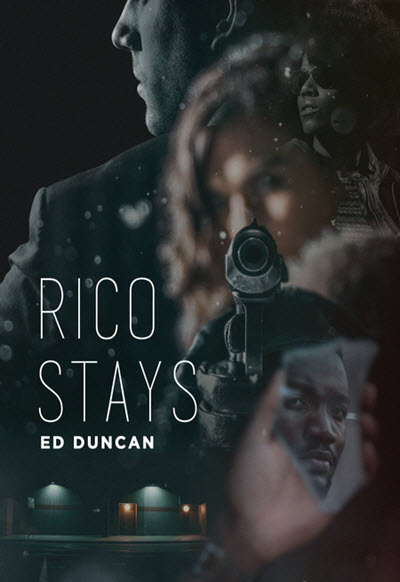 Goodreads Reviews
The Series
"Ed Duncan is creating a name for himself crafting thoughtful, passionate, and gripping thrillers. He is a brilliant talent who is going to go far in the crime/thriller genre." ~ Always Trust in Books
---
"A fun, fast pop through an imaginary world of tough guys and a world-weary anti-hero. A Book of the Moment Club selection." ~ Caleb and Linda Pirtle
---
"...It starts with a bang and doesn't let up until the last page. When I say I was hooked from the first page..., I was HOOKED!!!" ~ Suckerforcoffe.com